Remembering Herne Hill 1914-18
A specially commissioned war memorial, carved on Welsh slate by Mark Brooks, was unveiled by Helen Hayes MP at Herne Hill Station on Sun 10 November 2019. This was the culmination of two years' intensive research into Herne Hill's casualties. The memorial stone was financed by Southeastern Railway.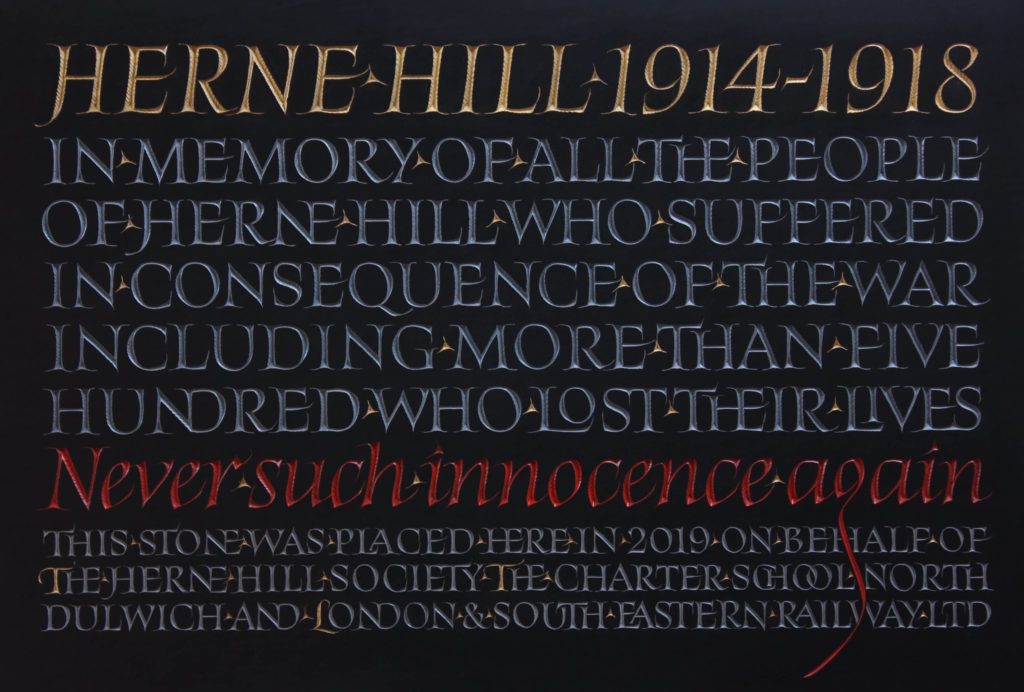 Our memorial website now contains over 550 full records of men (and two women) from Herne Hill who served and died in the First World War.
Go to the Remembering Herne Hill 1914-18 website
You can search, or browse a Google map to view casualties from individual roads in the Herne Hill area [external link]
Another map shows where each soldier or sailor was buried or is commemorated today [external link]
The database was compiled and edited by members of the Society, with help from the students of the Charter School North Dulwich and other local volunteers.