News: Events
What's on in Herne Hill and nearby
Herne Hill Market on Facebook [external link]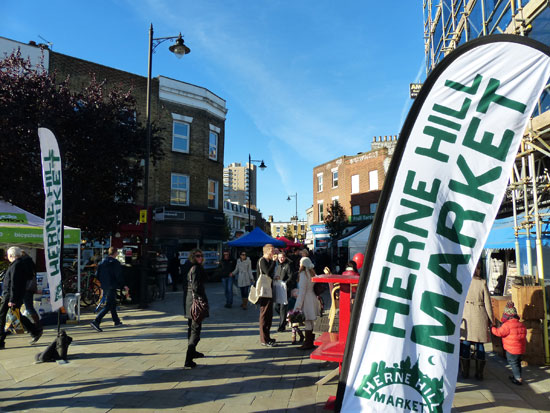 More on the Herne Hill Society blog [external link]
---
There is always something happening - and we have a Sunday market every week of the year!
Herne Hill's premier event is the Lambeth Country Show.
We have an annual Music Festival and Free Film Festival.
Want to let us know about your event? Contact us
A good source of online information is the Herne Hill Forum website, which includes an events calendar.
There are two noticeboards in Herne Hill: one outside the Half Moon pub, Half Moon Lane (Southwark side) and the other by Brockwell Art Services, Railton Road (Lambeth side). These noticeboards are maintained by the Society.
The Society has a programme of monthly meetings, usually held at Herne Hill United Church Hall. See About the Society: Society meetings.