Remembering Herne Hill 1914-18
This is a volunteer-led project to tell the story of all those from Herne Hill who served in the First World War - as well as other residents who suffered as a result of the conflict. We've been awarded £5,200 from the Heritage Lottery Fund, thanks to money raised by National Lottery players.
Download Press Release [PDF, 93KB]
It will require extensive research to identify the names of all the casualties and find out more about their lives. We will also investigate the stories of other residents who lived through the war, including conscientious objectors and those of German origin. We will publish a book and an online memorial in 2018.
The project is run jointly with the Charter School, Red Post Hill. The school's involvement will be led by their Head of History, Dan Townsend. Dan has experience of leading a successful heritage project as co-founder in 2012 of Herts at War. [external link]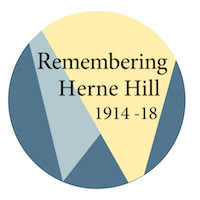 If you are interested in taking part, please send an email to memorial@hernehillsociety.org.uk.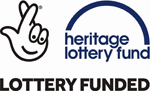 ---
World War I Interactive Map
As part of our initial research, with the Dulwich Society and other local groups we built an interactive Google map which records church memorial plaques for individual soldiers, together with stories from the 'Home Front'.
Download Press Release [PDF, 200KB]
Just click on the markers on the Google Map for more information.
Use your browser back button to return to this page.
Map of bombs dropped on London by Zeppelins and Gothas (detail)