Remembering Herne Hill 1914-18
This is a volunteer-led project that will tell the story of all those from Herne Hill who served in the First World War - as well as other residents who suffered as a result of the conflict. We've been awarded £5,200 from the Heritage Lottery Fund, thanks to money raised by National Lottery players.
Download Press Release [PDF, 93KB]
We are identifying and researching Herne Hill's hundreds of war casualties. We are also starting to investigate the stories of other residents who lived through the war, including those of German origin. We will publish a book and an online memorial in 2018.
The project is run jointly with the Charter School, Red Post Hill. The school's involvement is led by their Head of History, Dan Townsend. Dan has experience of leading a successful heritage project as co-founder in 2012 of Herts at War. [external link]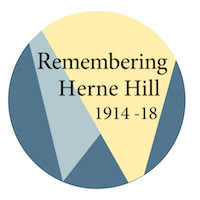 Work began in November 2017, and is progressing broadly to schedule. Here are some unsolicited comments from our volunteers:
Such an interesting project - and even in the few names in my batch such variety - one the son of a surgeon, and another who grew up in the George Road Camberwell workhouse! SM

It has been an enlightening and humbling exercise, especially when we researched people who lived in our street (a lady whose husband died before the War and then she lost both her sons in the war). TL

I have found the project really fascinating and truly heartbreaking. Those poor men/boys… I love this project and find it very moving. I feel as if those people are being properly remembered now they aren't just names on a monument. AW

I had a reply this morning through Ancestry from a great niece of one of the soldiers, and she didn't know at all what had happened to him. Actually, he was the first soldier I started looking at, and managed to find out exactly how he died from an extract in the War Diaries. EC
If you are interested in taking part, please email us at memorial@hernehillsociety.org.uk.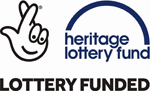 ---