Latest on The Half Moon
Latest
Closed since the Great Flood of August 2013, The Half Moon pub is set to open in Spring 2017.
The new lessee is brewer and pub chain Fuller, Smith & Turner. Scaffolding is up, and refitting has begun.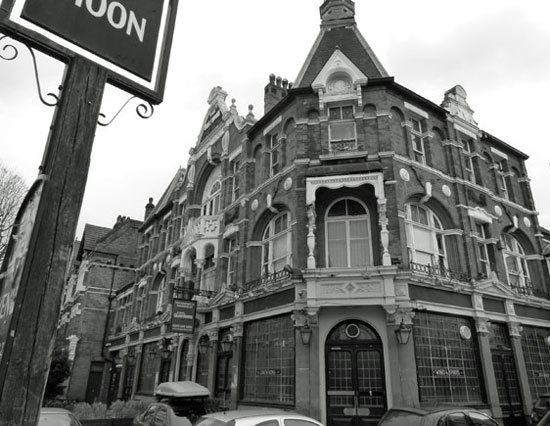 Simon Emeny, Fuller's CEO, in his published report with the half-year results released in November, included the following, relating to recent acquisitions:
We have added two new pubs to the estate during the period – The Gun in Docklands and The Half Moon in Herne Hill… The Half Moon in Herne Hill is an[other] iconic pub, in a prominent location opposite Herne Hill station. This is an area which is new territory for Fuller's and the pub, which is on a lease from The Dulwich Estate, will provide 12 boutique hotel rooms, a large trading area and will further expand our geographic footprint to a new area of London. A Grade II * listed property, it will be a stunning addition to our portfolio when it opens in February next year following an extensive refurbishment.
Background
Download and print the statement from Fuller's concerning the delay in opening (7 June 2016) [PDF]
On 5 April 2016 Southwark's Planning Committee voted 5-1 in favour of granting Fuller's Listing and Full Planning consent for The Half Moon. Prior to the meeting, Fuller's had allowed for some flexible space in the internal back area (with moveable tables and chairs) which could be used for entertainment. The significance of the Asset of Community Value was discussed. The legal officer pointed out that the Use A4 was for a pub/drinking establishment with the music as an ancillary activity and there is no obligation as such to run the pub as a music venue.
The Half Moon today is a sorry sight, and is greatly missed. We have very few proper pubs in Herne Hill, and it is certain that the locals will flock back after three and a half years of deprivation.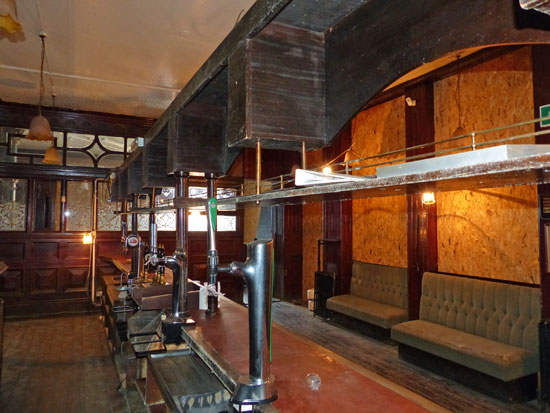 Owing to growing local concern about the pub's lengthy closure and the absence of information as to when or in what form it might re-open, Southwark agreed to list it as an Asset of Community Value, in part for the contribution of live music to the social well-being of the local community. ACV status is a consideration in granting or refusing a planning application for change of use. Since, however, the proposed use of the ground floor in planning terms remains the same, whether a live music venue is included or not, the relevance of the ACV status was always questionable. There were many objections to the application, as part of a well-organised campaign in favour of reinstating a music venue. Fuller's plans indicate kitchen and restaurant spaces at the rear, in place of the performance room (originally designed for billiards). They made it clear that they did not want to run a music venue, of which they have no experience, but they do want to run a gastropub, where they have plenty of experience. They also point to the fact that their scheme will create 35 full-time and part-time jobs.
Can a space serve both as a restaurant and a live music venue? Dulwich Estate have said that the Half Moon was advertised to 64 pub operators. Seven expressed interest, but none wanted to run a live music venue as part of their business (see p.2 of their letter below).
Download and print the letter from Dulwich Estate to the Herne Hill Society (26 February 2016) [PDF]
Download and print our letter to Dulwich Estate (22 February 2016) [PDF]
There are, of course, many locals who don't feel strongly about the loss of a once famous live music venue and its associated late-night activities. They would be very happy to have a good gastropub in the heart of Herne Hill. Their wish is to see Herne Hill's landmark Grade II* building return as a pub, after the substantial attention to its deteriorating fabric that is urgently required. The details of the Fullers proposals (see the Southwark planning website, reference 16/AP/0167) shows that their scheme meets those criteria very well.
While we continue to wait for our pub to reopen, here's an excerpt from an interview with Robert Harrison, former leaseholder (2006-13) of The Half Moon, as told to Jason Tate, journalist and Herne Hill resident. Warning: includes infamous 'banned' list, as seen on TV!