Rise of The Half Moon
Meet the Manager
Closed since the Great Flood of August 2013, The Half Moon reopened on 20 March.
Matt Dutson is the new General Manager. For several months now, he's been getting ready for his new job and preparing for the opening.
Matt is a cheerful and energetic Australian, clearly up for the challenge of running what's going to be a very busy and complex establishment. He worked as a chef for many years in Australia and originally came to the UK to continue that work but fell into pub management almost accidentally which turned out to be his perfect niche. He has worked for Fuller's in London for the past eight years; until recently he ran The Mason's Arms, the popular pub on Battersea Park Road. Last autumn he emerged from a competitive shortlist to win the exciting new position as General Manager of The Half Moon, with the responsibility for relaunching this famous old pub in its new incarnation.
"We hope it will be a great pub for all the community. Out at the back we will have a child's play area. There will be a very flexible function space created in what used to be the old stables and the back yard - perfect for parties, live entertainment and community events. We'll have a dining space and we have the luxury of the great front bar and snug bar too, and the side bar – all places to have a quiet pint, or which can sometimes be booked for private parties if available."
"We may not be able to satisfy absolutely everyone but we will do our best."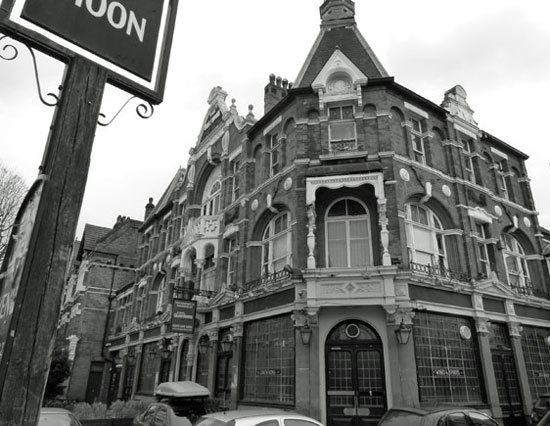 Background
Download and print the statement from Fuller's concerning the delay in opening (7 June 2016) [PDF]
On 5 April 2016 Southwark's Planning Committee voted 5-1 in favour of granting Fuller's Listing and Full Planning consent for The Half Moon. Prior to the meeting, Fuller's had allowed for some flexible space in the internal back area (with moveable tables and chairs) which could be used for entertainment. The significance of the Asset of Community Value was discussed. The legal officer pointed out that the Use A4 was for a pub/drinking establishment with the music as an ancillary activity and there is no obligation as such to run the pub as a music venue.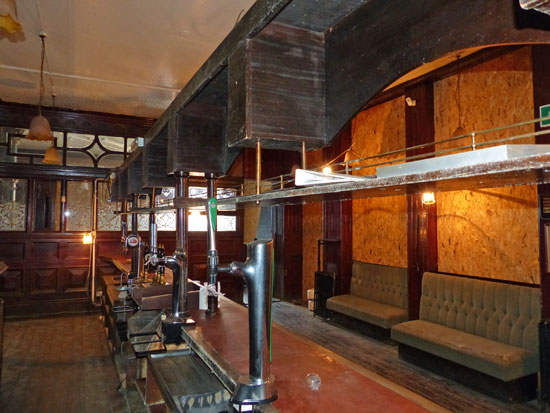 Can a space serve both as a restaurant and a live music venue? Dulwich Estate said that the Half Moon was advertised to 64 pub operators. Seven expressed interest, but none wanted to run a live music venue as part of their business (see p.2 of their letter below).
Download and print the letter from Dulwich Estate to the Herne Hill Society (26 February 2016) [PDF]
Download and print our letter to Dulwich Estate (22 February 2016) [PDF]
Here's an excerpt from an interview with Robert Harrison, former leaseholder (2006-13) of The Half Moon, as told to Jason Tate, journalist and Herne Hill resident. Warning: includes infamous 'banned' list, as seen on Have I Got News for You.