News: Carnegie Library
Carnegie Library to reopen
Lambeth Council has announced that the Carnegie is finally to reopen on 15 Feb 2018. We shall see what local residents and users make of it.
Preferred partner confirmed
Since 2015 the Herne Hill Society has condemned Lambeth's decision to close the Carnegie Library and replace it with a commercially-operated gym with reduced library facilities.
However, we congratulate the Carnegie Community Trust on being chosen, on Fri 21 July 2017, as the preferred community partner to take a long lease of the Carnegie building and operate it as a viable community hub. We wish the Trust success in this challenging venture and look forward to the reopening of the library alongside other facilities for the local community.

The decision must be a painful one for the Carnegie Library Association, who succeeded in securing much support from the local community for their own application, and for the Friends of the Carnegie Library, who have worked hard over many years to keep the library as a vibrant resource in Herne Hill. The CLA has appealed Lambeth's decision.
We hope that all supporters of the library will be able to find ways to bridge long-standing differences and cooperate in harnessing genuine community support for the next, testing phase in the life of this much-loved community asset.
Find out more at Love Lambeth: News from Lambeth Council [external link]
Planning application passed
Despite strong representations from our planning expert David Taylor, Jeff Doorn on behalf of the Friends of Carnegie Library and local resident Sara Bredemear, on Tue 7 February 2017 Lambeth's Planning Committee voted by a majority in favour of GLL's application to install a gym in the building.
The meeting was held at Bolney Meadow Community Centre. Over 80 members of the public attended.
Read the Herne Hill Society's objections
Background
On Thu 31 March 2016, the Carnegie Library, a Grade II-listed Edwardian building, was closed by Lambeth Council.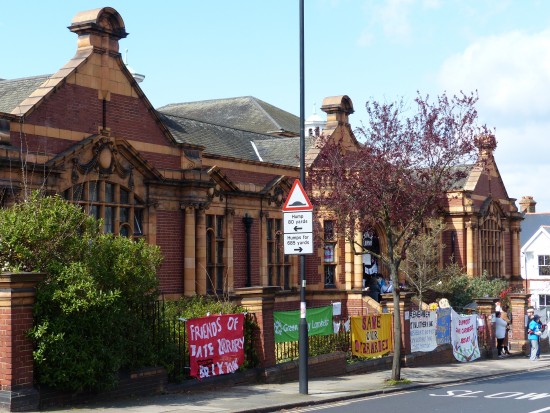 Two competing groups submitted a business plan for Asset Transfer of the Carnegie to community ownership. Price Waterhouse Cooper were commissioned by Lambeth to evaluate the two business plans.
You can read more on these websites
The Carnegie Community Trust [external link]
The Carnegie Library Association [external link]
It was clear, in the Society's view, that both organisations bidding for an asset transfer wanted to secure a future for the building: one that would provide community uses, including a meaningful library service. That is an aim strongly supported by the Society.
The Herne Hill Society did not express a preference for either submission.