News: Carnegie Library
Opening hours
The Carnegie Library, a Grade II-listed Edwardian building, is now open Mon - Sat (closed Mon morning), and staffed by library professionals. The WiFi has been upgraded and new book stock is expected soon. The side door on Ferndene Road has been re-opened, so there is once again access via the lift.
There will be a free event on Sat 14 September to celebrate the 200th birthday of local hero John Ruskin. Songs and readings from 3:00pm.

Carnegie Community Trust
The Carnegie Community Trust was chosen on Fri 21 July 2017 as Lambeth's preferred community partner to take a long lease of the Carnegie building. The Trust is looking for new Trustees.
Find out more at Love Lambeth: News from Lambeth Council [external link]

Planning application
Despite strong representations from our planning expert David Taylor, Jeff Doorn on behalf of the Friends of Carnegie Library and local resident Sara Bredemear, on Tue 7 February 2017 Lambeth's Planning Committee voted by a majority in favour of GLL's application to install a gym in the building.
Read the Herne Hill Society's objections

Closure in 2016
On Thu 31 March 2016, the Carnegie Library was closed by Lambeth Council.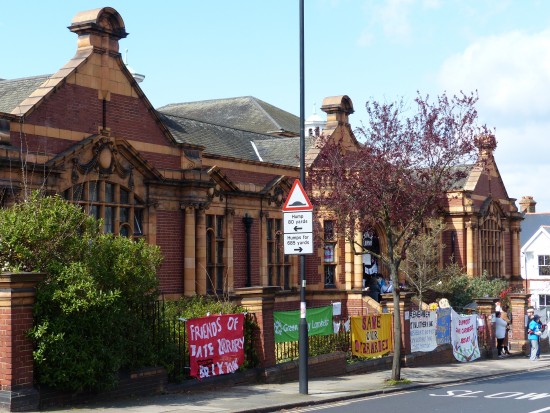 Two competing groups submitted a business plan for Asset Transfer of the Carnegie to community ownership. Price Waterhouse Cooper were commissioned by Lambeth to evaluate the two business plans.
You can read more on these websites
The Carnegie Community Trust [external link]
The Carnegie Library Association [external link]
It was clear, in the Society's view, that both organisations bidding for an asset transfer wanted to secure a future for the building: one that would provide community uses, including a meaningful library service. That is an aim strongly supported by the Society. The Herne Hill Society did not express a preference for either submission.