Backgound: Herne Hill Velodrome
About the Velodrome
Tucked away in the suburban streets of the Herne Hill-Dulwich border is the last remaining finals venue of the 1948 Olympic games: the Herne Hill Velodrome. Built in 1891, it remains one of the best cycling tracks in the UK and a genuine national treasure. Herne Hill Velodrome is an outdoor 450-metre cycle track and the only venue still in use from the 1948 Olympic Games.
The track and mountain bike courses are used by many cycling clubs, as well as children. It was the track on which many stars learned to race, including Tour de France winner and multiple Olympic gold-medallist Bradley Wiggins, former World Champion Tony Doyle, and cyclo-cross star Corrine Hall
Herne Hill is an exciting race venue and plays host to more open meetings than any other track in the country. Most of these are free to watch.
View The Best Seat In The World, a documentary. Director: Danny McGuinness | Producer: Lucia Dehez
About the Save the Velodrome campaign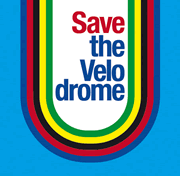 'Save the Velodrome' has been a remarkably successful campaign. A broad-based group led by Hillary Peachey, representing cyclists, local residents and others, initially set out to raise funds to resurface the track. This had deteriorated over the years and an insurance inspection threatened to force its closure.
The campaign gathered support from the landlord, The Dulwich Estate, British Cycling, Southwark and Lambeth Councils, the Mayor of London, MPs, disability groups and over 6,000 supporters on Facebook . More than 700 people came to a public meeting in October 2010.
Hugh Robertson MP, minister for sport and the Olympics, officially reopened Herne Hill Velodrome on 7 September 2011. Former Olympic champion Chris Boardman led a ceremonial lap.
"I have such fond memories of Herne Hill, which played an important role in my development as a rider," said Olympian Bradley Wiggins, who started racing here aged 12. "I remember the buzz I got from racing there when I was younger and that really gave me the bug for the sport. It's fantastic to see Herne Hill benefiting from this investment – it's such an iconic facility, not just for the local area but for the whole British cycling scene."
Local MP Tessa Jowell tweeted: "Day of grt pride 4 everyone involved in Herne Hill Velodrome project. Next step a new pavilion! Congrats".
Now trustees are in place and Friends of Herne Hill Velodrome has been formed: it costs just £10 to become a Friend.