'The nineteenth century'
Glass-maker John Blades demolished a house located near what is now the Norwood Road park boundary and built Brockwell Hall, a mansion at the top of the hill. Perhaps the original building's proximity to a tributary of the River Effra made it too damp.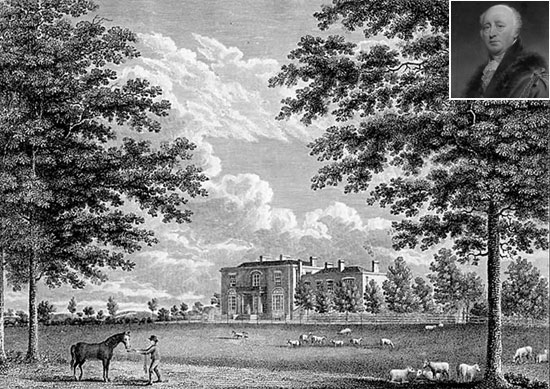 In the 1820s, the Regent Road estate was built to house labourers and gardeners employed locally. However, Herne Hill remained largely an affluent rural district of large mansions and gardens.
Herne Hill's rural tranquillity changed with the coming of the railways. In 1862, Herne Hill station appeared in a field at the bottom of the hill. At first Herne Hill was the terminus; but a year later the London, Chatham and Dover Railway opened the line south to Beckenham. The railway encouraged smaller houses for clerks, artisans, craftsmen and their families, the workers taking advantage of cheap fares for commuting to London.
The 150th anniversary of the opening of Herne Hill Station took place on 25 August 2012. A party was held with talks and a presentation. More on the Herne Hill Society blog [External link]
For those who wish to know more, there is a very complete history of Herne Hill railway station on Wikipedia. [External link]
In 1868 development of Railton, Poplar, Milkwood, Lowden and Heron Roads began. As a result of this expansion, the local population increased by some 3,000, with schools and churches following to meet their needs. John Ruskin, a local resident, deplored the area's decline and the expansion of cheap housing. However, in 1885 he was still able to describe Herne Hill as "a rustic eminence four miles south of the Standard in Cornhill" of which "the leafy seclusion remains unchanged to this day".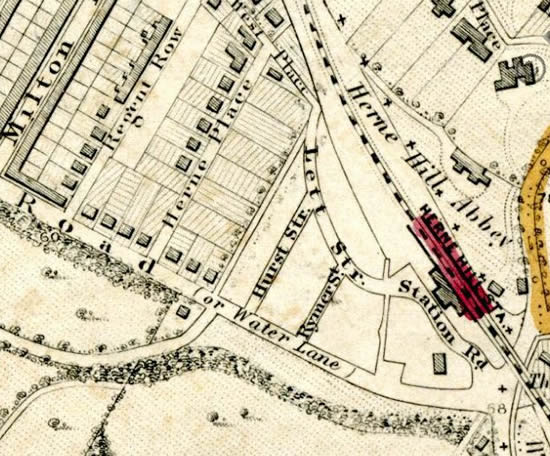 Towards the end of the 19th century the Dulwich House Estate was developed, with roads laid out in one coherent plan (from Danecroft Road to Ruskin Walk and Ardbeg Road).
In 1892 Brockwell Park was established as a Metropolitan Open Space, on part of the original Brockwell Hall estate. The only sad aspect of this event was the sudden death at the opening ceremony on 6 June of Thomas Lynn Bristowe, MP for Norwood. It was through his efforts that the plan to establish the park had been achieved. Two later land purchases brought the park to its present size.
The restored bust of Bristowe is now back at Brockwell Hall. It was unveiled on 6 June 2012 by the Mayor of Lambeth (Councillor Clive Bennett) and Thomas Bristowe (descendant of Thomas Bristowe). Another party was held! More on the Herne Hill Society blog [External link]