About the Society: The Committee
Committee (2018-19)
We are a registered charity, and our governing structure consists of a Committee whose members are also the Trustees. There are sub-committees that deal with Planning and Publications. These sub-committees play an important role and members are encouraged to get involved in areas that interest them.
Honorary President: Bill Kirby
Colin Wight | Chair: A Herne Hill resident since 2002 and a member of the Committee since 2004, Colin also maintains the website and social media platforms. He in his sixth year as Chair.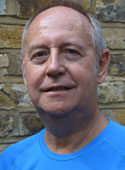 Before retiring in 2015 Colin worked in tourism, publishing and events management, then edited the British Library website for over a decade. He is leading our Lottery-funded 1914-18 research project. Colin is also on the Committee of the Herne Hill Forum and a Fellow of the Royal Society of Arts.
Laurence Marsh | Vice-Chair: A retired barrister and editor, Laurence has been on the Committee since 2008. He leads the Planning and Publishing groups.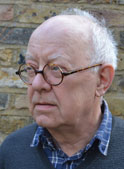 Martyn Hall | Treasurer: Martyn has lived in Herne Hill since 1997 and has worked for a number of charities.
Vacancy | Secretary
Download job descriptions for the officers [PDF]
Henry Ferguson: A former IT Technician, Henry has livied in Herne Hill since 2005. His interests lie in how local communities change. He has two young children at local primary schools.
Jackie Plumridge: Jackie manages our catering at events and helps out on our bookstall.
Patrick Roberts: Pat has lived in Herne Hill for over 30 years. He works as an independent communications consultant. He is a member of the Magazine group and our PR expert.
Val Suebsaeng: A retired Children and Families Social Worker and manager with over 40 years experience of London local authorities, Val is our Membership Secretary and Data Protection Officer.
Daniel Townsend: An acknowledged expert on the First World War, Dan is Head of History at The Charter School, Red Post Hill.
Minutes of the monthly Committee meetings
Download the minutes of the December 2018 meeting [PDF]
Download the minutes of the November 2018 meeting [PDF]
Download the minutes of the October 2018 meeting [PDF]
Download the minutes of the September 2018 meeting [PDF]
Download the minutes of the July 2018 meeting [PDF]
Download the minutes of the June 2018 meeting [PDF]
Download the minutes of the May 2018 meeting [PDF]
Annual Reports
View the slides presented by the Committee Officers at the 2018 AGM [PDF]
Download the draft minutes of the 2018 AGM [PDF]
Download the Chair's report for 2017 [PDF]
Meet us at our events or write to us at:
The Herne Hill Society
PO Box 27845
London
SE24 9XA